As a cafe owner, your number one priority should be the satisfaction of your clientele. Everything from interior design to personnel selection to coffee supply procurement is completed with their happiness in mind.
Why the heck not? You can't grow your coffee shop's customer base into a sustainable one without satisfying your customers' needs. If you want your cafe to succeed and become a reality, you must focus on your customers' needs first and foremost.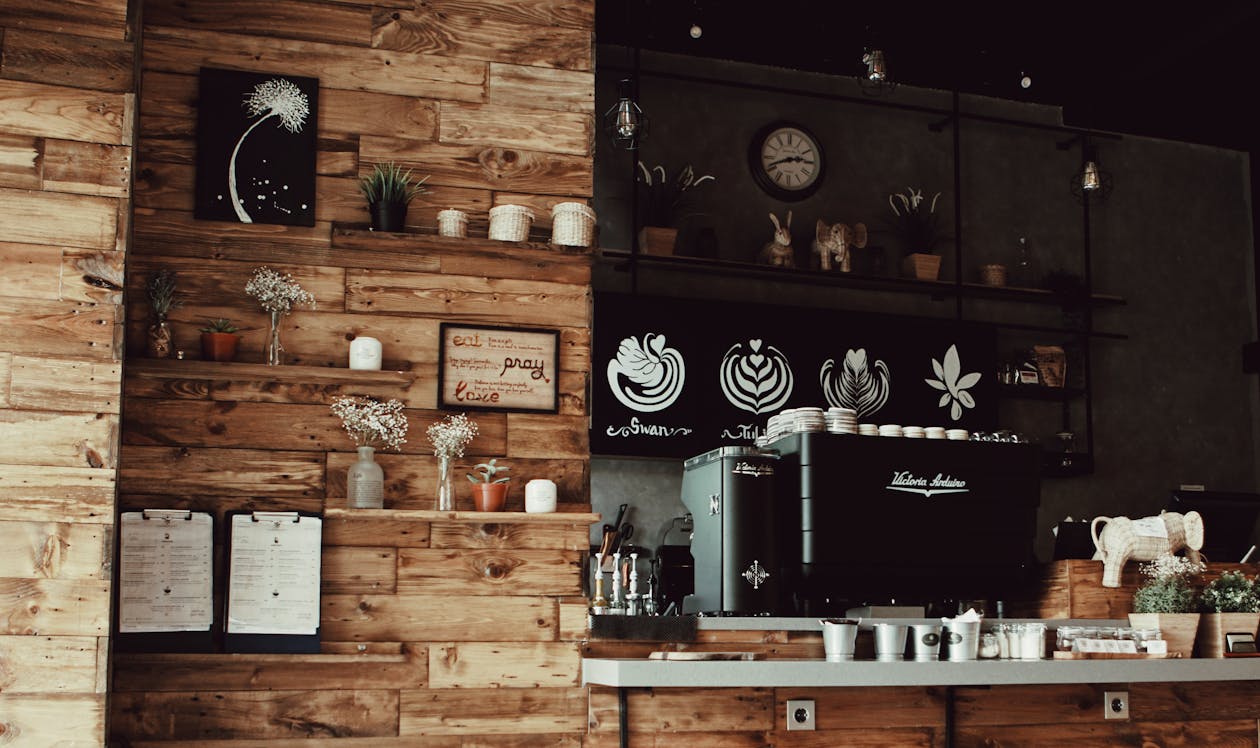 Things To Consider In Creating A Menu
1. Preferences Of Your Customers
When creating a coffee shop menu, it is important to take into account the preferences of your customers and what types of drinks they may be looking for.
Coffee shop menus vary from place to place, but should generally include a wide variety of beverage options. These can range from classic espresso-based drinks such as cappuccinos or lattes to specialty drinks like blended frappes or iced mochas.
Some shops also offer flavoured syrups and various milk alternatives such as almond milk and oat milk for those who may have dietary restrictions. In addition, depending on the type of establishment you are running, some other items that may be included are sandwiches, pastries, cookies, muffins, smoothies, milkshakes, teas, and chai lattes.
It is important to have something for everyone, so make sure to include options that cater to vegan or vegetarian customers. With a wide variety of drinks and foods available, your menu is sure to satisfy all customers!
2. Consider The Prices And Nutritional Information
Moreover, consider including prices as well as nutritional information on the menu if space allows. This will give customers a better idea of what they are getting for their money and also provide an understanding of the health value of each item. 
What Should Be Included In A Coffee Shop Menu?
Coffee shops typically offer more than just coffee and espresso drinks on their menus. Tea, hot chocolate, and cold beverages are also common offerings. The following are a few examples of what else you might find on a coffee shop's menu:
Pastries And Baked Goods:
Customers searching for something sweet to complement their coffee may favour baked goods such as muffins, scones, croissants, and other pastries.
Pastries and other baked goods like these could be good additions to your coffee shop's menu:
Muffins: 
You can find muffins in a wide variety of flavours, from the traditional blueberry and chocolate chip to more out-of-the-ordinary options like pumpkin and banana nut.
Scones: 
Customers looking for a sweet and buttery treat to complement their coffee often order scones. Fruit-filled scones like raspberry and blueberry, as well as savoury scones like cheddar and herb, are just a few examples.
Croissants: 
Plain or stuffed with sweet or savoury fillings like almond cream or ham and cheese, croissants are a classic bakery item.
Danishes:
Danishes are a type of pastry that is made by layering a sweet filling (usually fruit or cream cheese) on top of a layer of pastry dough and then baking the whole thing in the oven until the dough is golden brown.
Donuts: 
Doughnuts are a kind of glazed, powdered, or cream- or fruit-filled fried pastry that can be found in a wide variety of flavours.
Cookies: 
Cookies are a popular baked good that can range from soft and chewy to crisp and crunchy, depending on the type of cookie and the flavourings and toppings used.
Pastries and baked goods on the menu should be chosen with the tastes and dietary needs of your customers in mind. Vegan, gluten-free, and nut-free options could help accommodate a wider variety of customers' preferences and restrictions.
2. Sandwiches And Light Meals:
If you're looking for something a little heartier than a pastry or a muffin, some cafes will serve sandwiches, salads, and other light meals.
You can get some ideas for sandwiches and light meals to serve at your coffee shop from the examples given below.
Grilled Cheese:
A grilled cheese sandwich is a timeless classic that can be made in minutes and stuffed with anything from tomato and bacon to avocado and basil.
Peanut Butter And Jelly:
Sandwiches made with peanut butter and jelly can be made quickly and easily with any bread and any spread.
Turkey And Avocado:
Sliced turkey, avocado, lettuce, and tomato on your preferred bread make for a protein-rich turkey and avocado sandwich.
Hummus And Veggies: 
Sandwiches made from hummus, sliced vegetables, and your preferred bread are a healthy, vegetarian option.
Tuna Salad: 
Sandwiches stuffed with tuna salad, which can be made with canned tuna, mayonnaise, and whatever vegetables and seasonings you like, are a protein-rich option.
Egg Salad:
Sandwiches stuffed with egg salad, which can be made with hard-boiled eggs, mayonnaise, and whatever other vegetables and seasonings you like, are a great way to get your daily dose of protein.
Lighter options like salads, soups, and quiches could be offered alongside the sandwiches. When deciding on the sandwiches and light meals that will be offered, you must take into account the tastes and restrictions of your customers. Include options for those who follow vegetarian, vegan, gluten-free, or nut-free diets.
3. Snacks: 
Customers on the go may appreciate the availability of prepackaged snack options like chips, nuts, and granola bars.
Some potential food items for a coffee shop menu are listed below.
Chips: 
Customers on the go have a wide variety of savoury and sweet chip options to choose from.
Nuts:
Almonds, cashews, and peanuts, among others, are a great protein-packed snack choice that can be enjoyed on their own or mixed with other flavours.
Granola Bars:
Granola bars are a delicious, healthy, and portable option for snacking that can be made with a wide range of grains, nuts, and dried fruits.
Trail Mix:
A snack mix of mixed nuts, dried fruits, and other ingredients like chocolate chips or seeds is called a "trail mix."
Pretzels: 
Salty and versatile, pretzels are a popular snack.
Popcorn: 
Light and crunchy, popcorn can be enjoyed plain or seasoned with a wide range of flavours.
Conclusion
A well-crafted menu can help increase customer satisfaction and loyalty; it's one of the most effective tools you can use when running a successful coffee shop business. Knowing how to create a good menu should be among your top priorities when setting up a shop.
By taking all of these factors into account, you can be sure that your coffee shop menu will stand out and attract customers. From classic espresso-based drinks to specialty items like frappes or smoothies, make sure to include something for everyone!
By adding prices and nutritional information as well, customers will have a better understanding of what they are getting for their money and also the health value of each item. With a great menu in place, you'll be well on your way to running a successful business!
Looking for some great cafes? Check out cafes caulfield.